Through the latest cosmetic dentistry, Preventative Hygiene Treatments, and sedation dentistry techniques, you can have whiter teeth and the smile of your dreams in as little as a few hours.
Dr. Maz and her Advance Dental Care team can improve your dental health by utilizing the latest techniques in cosmetic dentistry, including straightening, reshaping, teeth whitening, and most importantly, the maintenance of your oral health.
With every cosmetic dentistry procedure, we transform a person's smile to what they have always dreamed of. The results leave patients with permanent, natural-looking, beautiful teeth.
Our Mahwah dentists specialize in relaxation techniques to make your dental visit more comfortable depending on the severity of your dental anxiety. We provide a comfortable environment, laughing gas, and sedation dentistry by NJ State Certified dentists. The evaluation of what is the ideal treatment for you will be determined at your first visit.
---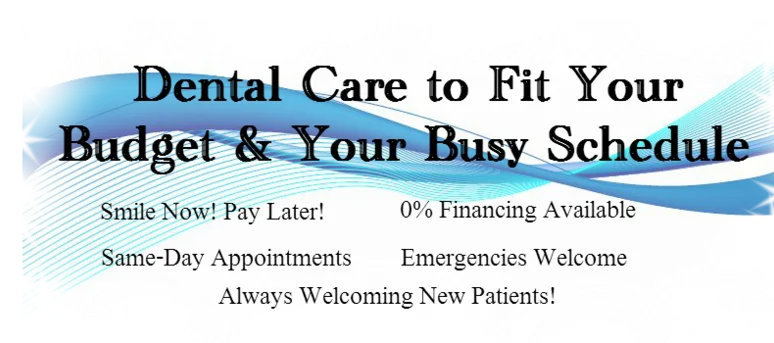 Click here for Payment Options
Advance Dental Care -Mahwah, NJ Dentists & Specialists Under One Roof!
General Dentists: Our general dentists are licensed to practice in all areas of dentistry. By performing a complete dental examination, our Mahwah dentists can determine your oral health & present you with treatment options.

Oral Surgeon: Our oral surgeon is a dental specialist who is trained to treat & diagnose defects, injuries & diseases of the mouth, jaw, teeth, gums & other soft tissues of the head & neck. Oral surgeons are experts in taking out wisdom teeth & performing biopsies, as well as placing implants.

Periodontist: Our periodontist is a dental specialist trained in diagnosing, preventing & treating gum disease. Periodontists can replace missing teeth with dental implants as well as perform cosmetic gum treatments.

Prosthodontist: Our prosthodontist is a specialist who treats complex crown, bridge, denture & implant restorations. We offer our patients a wide range of options to replace missing teeth, depending on patient's needs.

Hygienists: Our hygienists are licensed educators in oral hygiene who aid in the prevention & treatment of gum disease during cleaning & periodontal treatments.
Text or call today for your first visit, which includes a comprehensive exam with Dr. Maz for oral cancer screening; necessary x-rays to diagnose any infection between your teeth and bone, complete evaluation of your gums, and cosmetic consultation.
New Patients and Referrals are always welcome. We strive to give you the same superior quality dental experience that we provide daily to our wonderful patients.
Advance Dental Care is located in 330 Ridge Road, Mahwah, New Jersey 07430.
---
Serving Bergen County, Passaic County, Rockland County, Mahwah, Ringwood, Allendale, Ramsey, Hohokus, Waldwick, Wyckoff, Franklin Lakes, Oakland, Midland Park, Ridgewood, Paramus, Hackensack, Montvale, Upper Saddle River, Suffern, Airmont, Montebello, Chestnut Ridge, Pearl River, Nanuet, Spring Valley, and Peral River!