Laughing Gas Facts:
Breathing laughing gas (Sweet Air) is best used for moderate anxiety relief

Safe and very easy to monitor

You can drive yourself to and from the office

You are in complete control; you can stop it at any time by taking off the small mask, which is only covering your nose

You can hear questions and comments and you are able to respond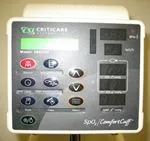 Sedation Dentistry Facts:
Taking pills for sedation in our office- no needles

Reduction of dental anxiety by medications

Increase relaxation before, during, and after treatment

No dental work first visit, just a complimentary consultation

Comprehensive exam and review of desired treatment plan before any treatment

Watching a movie of your choice, until completely relaxed prior to starting treatment

Getting several procedures done in one appointment to eliminate multiple visits!

IV sedation available by Anesthesiologist for complete conscious sedation.
Helping you to relax, you do not have to be afraid anymore!
We are pleased to announce that our office is certified to make oral sedation available to our patients. Imagine not being afraid to go to your Mahwah dentist. Imagine being able to accomplish all your dental care in as little as one appointment. That is what Sedation Dentistry can do for you. You'll be able to smile with confidence and chew your food without pain. If you've been putting off years of dental work, Sedation Dentistry can change your life.
In one study, 90% of the patients who experienced fearfulness about dentistry felt more comfortable when oral sedation was used to relax them. How will you feel? Most patients feel that they have slept through the appointment. The protocols have been used safely for over 30 years with millions of dental procedures: cleanings, fillings, root canals, crowns, veneers, bridges and implants. No dental work is done until you are completely relaxed and the medication has started to sedate you. You don't even remember the details of the treatment the next day! To answer all your concerns and questions we will do a complimentary consultation with absolutely no dental treatment at your first visit. Then, if you are a candidate for sedation dentistry, we will schedule an appointment to do the exam, X-rays and treatment plan prior to your Sedation Dental visit. This way you can plan how you want to reach your goal, without the anxiety of getting the treatment done in the same day.
In addition, the use of Nitrous oxide (laughing gas) will enhance the relaxation during the appointment, making the time in the dental chair a pleasant and comfortable experience. The only thing standing between you and getting the dental care you want is a couple of tablets of medication. It couldn't be simpler.
Once comfortable with getting dental treatment done, you can do less dental treatment under sedation, and more treatment only with laughing gas or no medication at all. Imagine going to your Mahwah dentist for only preventative hygiene appointments to maintain your oral health throughout your life, painless and relaxed!
Our Sedation Patient's Testimonials


Sue S. (Sedation Patient)
"I have not been to the dentist in almost 6 years because of my fear and bad experience with a previous dentist. A friend recommended Advance Dental Care. I had broken a tooth and now had no choice but to make an appointment. Almost six months later I am on my way to a much healthier mouth. From the minute I walked through the door the care was exceptional. I had a tooth extracted under sedation. I woke up, went home and did not remember anything, and I had absolutely no pain. The doctors and staff are outstanding and I highly recommend Advance Dental Care."

---
Donna D. (Sedation Patient)
Dear Dr. Maz,

I am writing to thank you for giving me the best dental experience I've had to date. As you were so keenly aware, I was one of those patients absolutely terrified of visiting the dentist. I did not even want to have someone looking in my mouth much less touching anything in there! Because of that fear I neglected to take care of my mouth and needed extensive work done to correct that neglect.

From my first visit both you and Dr. Giordano went out of your way to make me feel as comfortable as possible. When you spoke to me about the work that needed to be done and offered the suggestion of sedation, I was thrilled the option was open to me.

The night before my appointment you called to calm my fears and make sure I took the first part of my medication. It made me feel like I was in the most capable hands. On the day of my appointment, Dr. Giordano was wonderful. The office was quiet and I was asked to pick a movie to view and given the sedation medication. The movie wasn't on more than 15 minutes before I went to sleep. I felt nothing during the procedure and was able to go home and sleep the rest of the medication off. The day after my appointment, I felt fine-no medication hangover, no pain and no swelling. I have to tell you I was thoroughly amazed and delighted.

Thank you so much for the care, attentiveness, professional work and follow up you gave me. I would (and have!) recommended your office to anyone who has a fear of the dentist or just needs a referral to a new dentist that seems to care about the patient and not just the fee.
You're fabulous-keep up the good work!!
---
Nancy B. (Sedation Patient)


Dear Dr. Maz
I just wanted to tell you about the wonderful experience I had with Advance Dental Care. I was one of the biggest cowards about going to the dentist and some how I mustered up the courage to call your office for an appointment. Little did I ever think that I would be given an appointment that same day? That alone showed me how you understood what it took for me to make that initial call. When I arrived butterflies and all I was taken immediately into your office and not made to sit there wondering what kind of torture you had in store for me. The dental technician introduced me to your staff and gave me a tour of your office. So far so good I thought. Then I was seated in the chair of doom. Not being to the dentist in so many years I was embarrassed and afraid about what I was going to find out and what you would think of me. Not only was your dental technician caring and compassionate she was also very understanding and sympathetic to my fears. After my evaluation excuse me my painless evaluation Dr. Maz took me into the consultation room and gave me the bad news. Again you were compassionate and understanding and sympathetic to my fears. We discussed what was found during my evaluation and the plan of treatment. And that fact that it could be done in one appointment under sedation was just amazing to me. All that work in one appointment, this just keeps getting better. You even went as far as getting approvals from my insurance so when I left your office I knew financially how this would affect me. My appointment for the sedation dentistry was made for the following week. Both Dr Maz and Dr. G made yourselves available to call, about any fears or questions I had prior to my appointment again just so caring and understanding. Today is the big day and I'm just not as anxious as I thought I would be. You may think it was the Valium the night before. I think it was because I trusted you and Dr G. you understood my fears. I picked out a movie and the next thing I remember is waking up and it was done. I couldn't believe it. I thought it was 1 hour later and it was yes six hours. Dr. G a special thank you for such a great job. I left your office and slept for the rest of the day and awoke the next morning with hardly any discomfort. For the first time in years I was able to look at my mouth. Not only did my teeth look so much better but also my mouth felt so much healthier. All in one day. Going to the dentist was one of my biggest fears and thanks to you, Dr. G. and your staff that fear no longer exists. You have had a big impact on my life and I will be forever be grateful to all of you. With sincere gratitude,

Nancy B.
---
Karen T.

I had the sedation dentistry done on June 10th and am pleased to say that it went extremely well, even better than I thought it was going to go. Everyone at Advance Dental Care was very supportive and understanding to my fears but now I am more comfortable coming to see the dentist than I ever thought I would be. This office truly has a caring staff!!