---
Moses D
2021
Dr. Maz follows up promptly and makes sure your appointment are on time every time.
---
Adam D.
2021
Other dentists scared me away and I never followed through with treatment. Dr. Maz made me feel comfortable with a plan of both therapy and treatment . I keep coming back.
---
Ronald S.
2021
Excellent. Highly professional and definitely recommended. Great doctors and staff. My visits are great.
---
Simerdeep K.
2021
It was great. They took care of my daughter very well.
---
Gene G.
I'm so happy with professionalism of Dr. Maz office. My treatment was excellent and I would recommended these dentists to all. Thank you for your hard work and taking care of my teeth.
---
Angie T.
2020
My visits have all been very pleasant and friendly. I have always hated the dentist, but I felt very comfortable and painfree at my visits. I would definitely recommend Dr. Maz and staff.
---
Shannon M.
2019
Dr. Maz is wonderful. They truly care about your comfort and do lovely work. Dr. Maz is also very willing to work with a busy schedule. Very grateful for the time and effort they both put in to meet my needs.
---
Robert L.
2019
All the staff was very personable, kind and helpful. More importantly very caring. Thank you for your kindness. We will highly recommend Advance Dental Care.. Dr. Maz Thank you!
---
Kim M
2019
They are so awesome! The nicest dental office I've been to. Was so scared but everyone treated me so kindly. No pain ever! Highly recommend them.
---
Carol C.
03/28/18
Dr. Maz and her team are wonderful. They are most professional and explain every step of the way as to what the procedure entails. I am very happy with the results of my new white teeth. Thank you!
---
Linda D.
02/28/18
Dr. Manasse is a wonderful fit For Dentures! Takes Time to listen to her patients. Thank you so much!
---
Viny H.
02/17/18
Very good service. Very professional work and custom attention. Great Service.
---
Jen M.
02/3/18
Thank you so much for fitting me in and helping me with finances. The exams are thorough. Dr. Maz and Dr. Dal are wonderful and explain everything they are doing and what needs to be done in the future. I recommend Advance Dental Care to others.
---
Benjamin T.
12/20/17
Thanks Dr. Maz! My teeth are so much whiter. I am ready for my wedding photos!
---
Wallace R
06/5/17
Staff is extremely friendly and knowledgeable.
---
Susan O
6/3/17
Thank you for the excellent services and specially for my smile. I love my implant. Dr. Manasse, Dr. Braidy, and Dr. Maz!
---
Chris M
5/31/17
Very Friendly Staff. An did great job thoroughly cleaning my teeth, she was so informative.
---
Barb C.
5/17/17
Always a pleasure coming here! The staff is friendly and professional.
---
Amanda R.
5/17/17
I�ve been a patient for over 7 years. The Advance Dental Care Team has always been accommodating with my busy schedule.
---
Gary S.
5/13/17
Dr. Dal was very professional and explained everything thoroughly . I had a very difficult filling but he did a very good job.
---
Lorriane C.
5/13/17
I am very nervous patient and Dr. Dad was so gentle and so patient while cleaning my tooth and I seriously did not feel any pain and was relaxed. Thank you to the awesome staff of Advance Dental Care
---
M. Regina
5/13/17
Dr, Dal, thank you for the wonderful care and service. You are fantastic addition to an already amazing staff!
---
Franchesca S
5/10/17
Awesome Dentist!!!Great Staff!!
---
Gary S.
5/6/17
The staff is very friendly. My teeth look great.
---
Samantha C.
5/3/17
Advance Dental Care is hands down the best dental care in Bergen County! The facility is modern and clean and Dr. Maz really takes her time to educate her patients. The best part is how friendly and accommodating the front desk is. They deal with all of the insurance stuff so you don�t have to. Definite little gem here in Mahwah!
---
Gary C.
2/25/17
I had an excellent experience at Advance Dental Care. My whitening session was fast, easy, and painless. The was caring and attentive. I recommend Advance Dental Care for anyone needing dental care.
---
Quentin O
2/22/17
The team at Advance Dental Care always makes my experience easy and painless! I wouldn�t go anywhere else!
---
Sonal P.
2/4/17
Very Happy with the services. They make me feel very comfortable and given me a beautiful smile.
---
David R.
2/1/17
The whole experience was great. Smiles all over the place.
---
Laura L.
2/1/17
Lovely and Friendly office!
---
Amanda K.
1/28/17
Advance Dental Care in Mahwah is wonderful. They are very friendly , genial, and do an exceptional job explain your insurance benefits. I�ve recommend them to a few friends who do not like going to the dentist and they have all had great experiences.
---
Sakinah N
1/12/17
It took a little while for the dentist to come and bring me into the office to get checked out. However, both the hygienist and doctor were very friendly and informative. I had a great experience at Advance Dental Care and I look forward to coming back for my next appointment.
---
M. Regina
1/7/17
been coming to Dr. Maz and staff for over Ten years. Impeccable service and care. If you need a dentist who truly cares please consider Dr. Maz and her team.
---
Pearl P.
1/4/17
I have been a patient here for years. My procedures have always been successful & repercussion free. But this upper denture that Dr. Manasse constructed was the best experience of all.
---
Michelle B.
11/19/16
Dr. Maz and the team at Advance Dental Care have taken care of me for the past seven years. They are warm , inviting, and always a pleasure to see . I trust them with all dental needs and recommend them to friends & family.
---
Julia M.
11/12/16
All the dentist and office staff are extremely friendly and make each expierence pleasant. I�ve always disliked going to the dentist and have bad anxiety , but Advance Dental Care makes it easier.
---
Mary W
5/11/16
Staff was very professional and thorough. Innovative technology. Overall excellent experience!
---
Andrew Y.
5/11/16
Staff very knowledgeable and attentive!!
---
Joe P.
5/11/16
This was wonderful experience. After not seeing a dentist in years, this was pleasant surprise. The whole staff is very professional, and left the office with happiness and more importantly no pain. Thanks again for all of your help, it was a pleasure!!!
---
Mara Z.
5/11/16
The dental team here are accommodating and very comprehensive. From a full cleaning to presenting options for treatment the Advance Dental Care team make me feel welcome and taken care of
---
Kristi M
5/7/16
I had a great experience. My cleaning was quick and painless.
---
Jewel Y.
5/4/16
Convenient location. Friendly staff and through exam. Dr. Maz is warm and considerate, she made sure I can reach her even when the office is closed if there is any issue.
---
Brent E.
5/4/16
The Entire team at advance dental care has been a pleasure. Dr. Manasse has done an excellent job fitting my 82 year old mom with both top and bottom dentures. I would highly recommend Advance Dental Care. Thank you to Dr. Maz, Dr. Braidy, and Dr. Manasse.
---
Sukmar A.
4/30/16
Very nice location and friendly staff. Got my regular cleaning done. Job well done , giving back my positive energy. Very flexible schedules opens on weekends.
---
Carol B.
4/25/16
Dr Maz's office has a great atmosphere with congenial and experienced associates. Facility is spotless. Appointments are always at my convenience.
---
Rebecca S.
4/23/16
Great team at Advance Dental Care, keeps Dr. Maz smiling. Harley made it so comfortable to set us up in the room & and complete x-rays. She kept us lightened up throughout the exam! Rohit is such a gracious guy. Caring and personable, and nonetheless thorough. My son's teeth are so white! And a special thanks to Heather and administration for keeping our records in order and knowledgeable in insurance. Eases my mind to know in advance what is covered and no worries to have to look into myself. We found this office when we were recommended to Dr. Braidy who extracted my daughters wisdom teeth. His professional, yet gentle approach was successful for the healing process and no occurring side effects. It's a pleasure to know that there is a well-equipped dental office with many professionals right in our back yard!
---
David O.
4/23/16
The front desk staff at Advance Dental Care are very helpful and make my appointments & billing issues relatively problem free.
---
Marina L.
4/20/16
Having moved to Mahwah nearly five years ago. I feel so very fortunate that I am continuing my dental care at Advance Dental Care. Dr. Maz and each and every one of her team members are not only extremely qualified in their field, but show care and concern for each and every one of their patients. I was completely welcomed the movement I walked through the door. Thank you!!
---
Elise E.
4/20/16
The entire staff works hard to make me feel comfortable & to ease my anxiety. Compassion, humor & concern from the staff have made even my scariest moments more tolerable. Dr. Maz understand that dental work scare a lot of us & she works diligently to help you overcome your fears
---
Eileen P.
4/16/16
Very Thorough Cleaning
---
Christina Z.
4/16/16
Advance Dental Care; the employees there, especially Dr. Maz, are incredible. I�ve come here from New York because of their compassion and urgency here to fix my teeth. Always very professional and explain all of the steps fully for me.Thanks Girls
---
Eileen M.
4/13/16
Great follow-up care, love my new smile!!
---
Kevin W.
4/13/16
Thank you very much for an excellent Job! Everything went very smooth.
---
Jennifer M.
4/12/16
great experience
---
Ricard J.
4/11/16
This is my favorite dentist, Dr. Sandoval is kind & makes it hurt less.
---
Ali M.
2/29/16
I have very good hospitality dealing with me; I got all knowledge what they will do with me, kind and professional manner to me with the dentist. So thank you for all that and my regards to the staff.
---
Andres M.
2/16/16
Great experience. No pain. Warm and Courtois people.
---
Brian K.
2/16/16
Great Experience, thorough, always friendly
---
Elizabeth T.
2/16/16
AS always , a warm and friendly atmosphere. Reception Desk is courteous and Helpful . Wendy is a doll. Efficient and Friendly.
---
Susan O.
2/13/16
� Dr. Maz and her staff are very pleasant and professional. Thanks to Dr. Maz and everybody in her practice I feel more comfortable and confident with myself. I can call at any time if I have a problem and I know they are always there to help me and to work with me and my busy schedule.�
---
Mirna S.
2/13/16
�Thank you all for the great care you provided us. We appreciated very much. You are great.�
---
Mikayla M.
2/10/16
� My granddaughter was in need of seeing a dentist quickly. The office was accommodating in this emergency situation. Dr. Sandoval was excellent with children.
---
Mary F.
2/10/16
�Very Friendly and cooperative willing to help and explain visit and fees.�
---
Heather Z.
2/10/16
�Dr. Maz and her staff were great. Dr. maz took the time to explain all procedures to me and also answered all my questions with such patients. Any fear I had at the beginning of my appointment was gone by the end thanks to the doctor and her staff. I had the best cleaning of my life at this office. I would recommend this office to anybody looking for a new dentist. The fact that the office has specialists on staff means I never have to go to another office again. Which is very comforting since I know the staff is do friendly in this office.�
---
Gregory B.
2/10/16
�Great experience�
---
Adam M.
2/10/16
�My dental experience is usually quite pleasant believe it or not. Their work is very professional and the technology they use helps making it a painless experience.�
---
Hessam M.
2/10/16
�I am beyond impressed with the quality of care of Advance dental Care doctors. Doctor Maz is amazing. She is so caring and patient . She explains everything a head of time. I gag during dental procedures. She is so patient she gives me breaks. She adjust how she does the procedure to work around my gagging, even stands up while working, so I feel less anxious . She is great dental anxiety and has sedation certificate of training. She also helped me arrange payment plans/ She puts patient quality of treatment above all and she is very ethical. I can�t ask for a better dentist or office.�
---
Roslyn D.
2/10/16
� Dr. Maz is very knowledgeable and provides great insight on the health of my teeth and gums�
---
Youstina G
2/10/16
� My daughter was seen in urgent basis. Dr. Maz was very professional and accommodating .�
---
April C.
10/24/2015
Dr. Maz is great! We were recommended here, and we are not disappointed. My 10 year old was very nervous, then he met Dr. Maz and Wendy, and now he�s so happy and willing to get the work he needs done.
---
Ricard J.
10/21/15
The Hygienist and the Doctor were happy, kind and caring. They are very talented and worked well with us and our Insurance. We highly recommend them.
---
Michael D.
10/21/15
When I moved to Mahwah I needed a new Dentist. I tried Advance Dental Care and never Left. Everyone in the office is friendly and professional. I have recommended friends to Dr. Maz.
---
Helen P.
6/23/15
I am very happy with my experience at Advance Dental Care today. I came in for a root canal. The staff was friendly and professional. I will be recommending Advance Dental Care to my family and friends.
---
Kelly R.
9/30/15
Everyone was so friendly! Smiles all at Advance Dental Care
---
Rose T
8/11/15
Dr. Manasse is a perfectionist and very understanding and patient. All dentist should be like her.
---
Jennifer M.
8/1/15
I was very nervous to have my wisdom tooth extracted. Dr. Braidy did a great job explaining everything before we got started. It only took few minutes, I had no pain at all and I couldn�t believe it when it was done! I would highly recommend Dr. Braidy.
---
Annette B.
6/30/15
Great Dental team. Super friendly and professional staff. A rare pleasurable dental experience.
---
Mark Fisher
6/27/15
Great office staff. Wonderful experience! Ever since I had a tooth removed the pain has been gone. Never liked coming to the dentist until now.
---
Michael B.
6/23/15
Advance Dental Care has been the best experience I had with dental care. Professional and courteous staff.
---
Morey M.
6/10/15
GREAT CUSTOMER SERVICE
---
Stephen C.
6/3/15
Carol was my Hygienist , she was very good and thorough. I was a nervous patient and I felt very comfortable. Dr. Maz has a very professional team and she guides them well
---
Guenther W.
5/30/15
My teeth cleaning with Janet was great. I would recommend her to anyone
---
Jameson K.
5/30/15
Excellent experience all around! The doctor and staff take their time to explain what they are doing, the health of your teeth, and give you personalized instructions on what to do to improve dental hygiene . Best dentist appointment I ever had . I wish I would have found this place five years earlier!
---
Steve J.
5/21/15
I am uninsured & love this dental group. I've been going for over a year & a half and for the first time in my life I actually look forward to going to dentist. I've moved 4 times in the past 6 years & have had my share of experiences w/ new dentists. Dr. Maz is great. She instantly made me feel comfortable & answered all the questions I had while being super friendly & straightforward. The fee's they charge are right on target w/ what I thought they should be (maybe even more than fair). I like that! - They even helped me out w/ an unexpected procedure's bill when I went thru a bankruptcy last year. That says a lot about the character & make up of this dentist. Professional, caring & compassionate. That's the cornerstone of a successful business & why I support it.- Her office staff makes going to the dentist stress free & easy. Communications via text msg & e-mail keep me updated on appointments and her staff is super. I have NO problem whatsoever giving this dentist a 5 star rating & HIGHLY RECOMMEND going to see her. So if your in the market for a new dentist, GO. You'll love them.
---
Chris W.
5/21/15
I feel so fortunate to have such an accomplished Dental Facility so close to my work and home. Dr. Maz and her staff are excellent , kind, and knowledgeable . I trust Advance Dental Care . Thanks to all! Especially Dr. Maz
---
Sean C.
5/4/15
Dr. Maz and her staff are very professional and super nice. No lecturing at all, just straight forward attentive patient care. I would recommend Advance Dental Care to anyone and everyone
---
Ross K.
4/23/15
I have been a patient of Dr. Maz for 8 years. Best dental care I have ever received. Dr. Maz and staff are very thorough in all dental care I have ever needed. I would never go anywhere else! My teeth have never looked or felt better. I would highly recommend seeing Dr. Maz for any dental care you require. My mouth is the healthiest it has ever been
---
Hailey T.
4/22/15
Had a great experience at Advance Dental Care! All of the staff are welcoming , nice and friendly. Highly recommend!
---
Dawn M.
4/22/15
I had a Cavity growing on upper premolar tooth and Dr. Maz gave me a fluoride treatment to brush two times daily- it worked- I saw the previous year x-ray and the new x-ray and NO CAVITY!
---
Lisa S.
4/21/15
This is a great dentist office. The doctors and staff are very friendly and good at their job. NO PAIN! Also they are very punctual. NO WAITING! I would strongly recommend them.
---
Jessica P.
4/8/15
I have been a patient at Advance Dental Care since 2006 and am beyond impressed with attention and care they provide to every patient. Dr. Maz and team are accommodating, kind and take their time to educate their patients. I highly recommend their state of the art facility to anyone. I travel an hour to their office because of the care and attention I continue to receive there as a patient.
---
Chuck L.
4/3/15
I�m very happy with results. My teeth look wonderful and I�m with my new smile
---
Vincente Montero
4/1/15
Mochas Gracias por hacer un exelente trabajo. Todo el equipo lo hae muy bien
---
Jennifer S.
4/1/15
Dr. Manasse saved my smile. I�ve always had issues with my teeth
---
Mavis R.
3/26/15
I have been a patient at Advance Dental Care for many years. When my employer changed insurance I went to another dentist but when I retired I came right back to Dr. Maz.
---
Jason R.
3/22/15
My experience here was amazing! It�s almost not a dentist office, I mean, they fix your teeth but also provided a knowledgeable and easy going environment, unlike any other Dentist office I�ve ever been at
---
Aurella E.
03/19/15
Dr. Maz is an excellent dentist. I have been a patient at Advance Dental Care for over 7 years and I�m happy Dr. Maz has returned from her maternity leave. She is very comprehensive and provides a pleasant dental experience. The front desk is friendly and knowledgeable where insurance claims are concerned. My comfort and dental health is always their first priority.
---
Eliane P.
3/17/15
I was very pleased with the services provided . The receptionists were very friendly and the hygienist was very professional and knowledgeable.
---
Jane P.
3/17/15
I love my rotadent toothbrush. Love it! Love it! Love! It does not only brush your teeth it almost massages your gums. It is great for getting in between the teeth. I�m extremely happy with Advance Dental Care, love you guys, Tilijana, my dental assistant is the best. She is so good to me, she knows I�m scared and nervous and she is so good to me. Everyone from beginning to end is so nice. I recommend my family and friends to come here.�
---
Lynne F.
3/17/15
I have never had a pleasant cleaning in my life. I dreaded it! But with Rohit and Dr. Maz at Advance Dental Care I had my first painless cleaning, with great discussion and tender care
---
Janette M.
06/26/11
THE OFFICE IS CLEAN, KIM AT THE FRONT OFFICE IS VERY COURTEOUS AND RESPECTFUL AND REALLY EXPLAINS THE PROCEDURES AND CHARGES SO ONE CAN UNDERSTAND. DR. MAZ AND THE OTHER DENTIST AND HYGENIST ARE EXCELLENT
---
Beth T.
06/24/2011
I enjoy the friendliness and personal feeling that I receive in the office. Everyone seems to really care about my well-being and comfort.
---
Annonymous
06/24/2011
Dr Braidy and Dr Starr were both excellent in explaining all procedures and dealing with my anxiety. I am very happy with the cosmetic work that Dr Starr did.
Rating: 5
---
Gina H.
06/20/11
I have undergone extensive dental work at Advanced Dental over the last 7 months. I consistently was seen on time, all costs were clearly outlined prior to the work being done and always received an appt. reminder phone call the day before my dental appt as well as a follow up call to see how I was doing the day after my appt. I would highly recommend Advanced Dental. The staff is very professional, friendly and sincere. I was able to have many different dental procedures done at their office instead of seeing multiple dentists, this all in one office was a great choice for the dental work I needed.
---
Chirs P.
Suffern, NY
9/20/10
I had a traumatic experience at the dentist as a child and was fearful of going for many, many years. Well, all those fears melted away when I decided to visit Advance Dental Care. From the moment I entered and was greeted by Kim at the front desk to the end of my procedure with Dr. Bordia, I felt completely at ease and the best part� NO PAIN! I know, I know, you�re thinking�. There must be a little pain. Well, I am here to tell you that this is more pain-free than I ever thought possible. Thanks Advance Dental care for allaying my fears and making me love going to the dentist!
---
Joan B.
Mahwah, NJ
10/14/09
Raffle Winner (cleaning)*
�I have been coming for months because I needed extensive work done because like so many people afraid of the dentist I put it off for too long. I have had nothing but good experiences with my visits. The entire staff has been extremely nice and everyone makes you feel at ease and as comfortable as possible. I would highly recommend this practice to anyone.�
---
Susan O.
10/05/09
Dear Dr. Maz and the staff of Advance Dental Care,
I just wanted to express how thankful I am for the excellent care and services your practice has provided me. Everyone is so kind and caring. I really appreciate the way you and your staff make my visits a very pleasant and easy experience. I also wanted to thank you for the raffle prize I won for teeth whitening. That was very generous of you.
Sincerely,
Susan O.
---
Joe K.
10/01/09
Wendy (hygienist) is great, Love the way she cleans my teeth. I feel great when I leave the office.
---
Donna J.
9/21/09
I had a good experience with Dr. Bordia. She is very thorough!
---
Sherry M.
9/21/09
I had my wisdom tooth taken out by the oral surgeon, Dr. Braidy. It was completely pain free and only took 3 minutes! He made me feel so comfortable before and during the procedure and calmed my anxiety. Thank you Dr. Braidy!
---
J.T.
9/19/09
I had a great exprience with Dr. Braidy, the oral surgeon. He explained the benefits and risks of extraction and bone graft in detail. The shots were painless and I felt very comfortable during the procedure.
---
Elaine M.
8/1/09
I'm afraid of dentists. I'm even afraid of dental offices.
With great trepidation, I entered the Advance Dental Care offices in Mahwah, N.J., and from the time I entered to the time I left all my fears of the "dental office" have disappeared, thanks to dr. Maz and Janet her dental technician. The professional concern of my comfort and fears, explanation of the procedures, the actual dental work by Janet was an experience that convinced me that it wasn't smart to wait 3 years to get my teeth cleaned.
---
Patricia C.
7/27/09
I was nervous about having a root canal done but Doctor made it pain free and easy!
---
Nina P.
3/14/09
Janet did a great job and was truly concerned about my dental health. She was very quick and attentive. Thank you!
---
Dawn G.
3/11/09
Before I came to Advance Dental Care I haven't gone to the dentist for about 7-8 years. I had a bad experience many years ago, which made me very fearful of going to the dentist. From the moment I walked through the office doors the service and care was exceptional. They gave me a call the night before to assure me that they would just have a consult with me and that everything will be ok and that they would'nt do any type of work without my ok. I first met with Rachel at the desk, who was extremely professional and she took me right in to a room, so I had no waiting. I then met with Dr. Maz who was extremely caring and understanding of my fears. She then explained all my options and we made my next appointment. I then met with Dr. Ali who also was professional and caring. She filled all my cavities. She was extremely gentle and always asked if I was ok. After all my cavities were filled I met with Wendy the hygenist who cleaned my teeth. She too was very gentle and efficient. Lastly I met with the oral surgeon, he explained to me in detail that I needed to have my wisdom teeth pulled and why I needed them pulled. I was scared and he answered all my questions and assured me that it would be ok. I had them pulled under laughing gas and novacain and the experience was so painless that I didn't even know he pulled them out. Advance Dental care is extremelly professional and caring. The office is extremely modern with up to date equipment and the staff always makes sure you feel at ease. I will never go to another dentist and will always recomend Advance Dental Care. I actually look forward to going to the dentist now and am happy to have and continue to have a healthier smile. Thank you advance dental care, your wonderful!
---
George K.
3/9/09
I found the Advance Dental Care Team to be highly professional and patient focused; and the office to be well equipped with modern dentistry equipment and techniques. The broad array of disciplines available at the Center provides access to a wide spectrum of expertise in dentistry. Their humanistic approach reflects a high level of concern with the needs, well-being and interests of patients.
---
Cathal W.
2/7/09
Thanks to Dr. Bryant I had a pain free experience.
---
Doug N.
2/7/09
My experience with Advance Dental Care has been very pleasant and the staff has been very helpful in explaining the procedures. My tooth extractions were painless and the staff very professional.
---
Arash K.
1/21/09
I was at Advance Dental Care today and had one of my best experiences at a dentist's office ever
---
Raymond B.
12/13/08
Not being to a dentist in over 15 years due to fear, it was a relief visiting Advance Dental Care. Friendly staff, works well with people having busy schedules, overall great experience. Lori who cleaned my teeth was excellent. She did a great job at keeping the cleaning totally pain free.
---
Maria P.
12/2/08
I enjoy coming to Advance Dental Care. Thank you for giving me my smile back. You're the best!
---
Joann S
.
11/8/08
The doctors and staff are a pleasure to be around. Wendy did my cleaning and she was very gently, caring and informational! I know that everyone at Advance Dental Care has my best interest at hand.
---
James H. (4 years old)
10/31/08
My ( Halloween ) costume is a triceratops. I eat vegetables and brush my teeth 3 times a day. We had a great time at school today
---
Pearl L.
10/29/08
This is the friendliest and most professional office I've ever found.
---
Karen D.
10/25/08
"I was very anxious about my appointment today to have two fillings done. I was surprised how well the appointment went. I felt very comfortable with Dr. Sun, she was terrific."
---
Tara B.
10/15/08

Dr. Maz and Team made me feel so comfortable and completely at ease. No anxiety!
---
Elizabeth T.
10/09/08

Dear Dr. Maz,

Dr. Shah and Staff were just great! Informative and very caring. They were also very concerned with my comfort. Dr. Shah is a great asset to Advance Dental Care.
---
Jamal T.
06/07/08
I had a crown lengthening procedure done with Dr. Shah and it went extremly well. She explained the procedure extremly well before the procedure, communicated each step during procedure and gave me very clear instruction post procedure. Never thought this procedure could be pain free but it really was. Thank you very much
---
Mike R.
05/08/08
"Wonderful & professional care. Incredible staff."
---
Mike M.
05/08/08
Everytime I'm at Advance Dental, I have a great time and have a really great experience! Everybody at Advance Dental is very friendly, helpful, professional, and smart! Thanks Dr. Maz and everybody else I forgot!
P.S. Advance Dental Rocks!!!!
---
Don M.
05/07/08
"I avoided the dentist for nearly 20 years. Now I find myself actually looking forward to my visit to Advance Dental Care. They have a great staff with very modern equipment. I highly recommend them"
---
Kevin K.
03/08/2008
Excellent, friendly staff and solid immediate visual results. An all around pleasurable experience.
---
Crystal D.
3/1/2008
Thank you so much for making my dental experience fearless and comfortable. You're all great!
---
Sue S.
2/13/2008
"I have not been to the dentist in almost 6 years because of my fear and bad experience with a previous dentist. A friend recommended Advance Dental Care. I had broken a tooth and now had no choice but to make an appointment. Almost six months later I am on my way to a much healthier mouth. From the minute I walked through the door the care was exceptional. I had a tooth extracted under sedation. I woke up, went home and did not remember anything, and I had absolutely no pain. The doctors and staff are outstanding and I highly recommend Advance Dental Care."
---
Rachel O.
12/10/07

Advance Dental has been very accommodating and has been a great group of individuals for my dental care. The are definitely the friendliest staff out of any place I have ever been! A friend recommended me and I couldn't be happier! I am moving out of town and can only hope that my next dentist is half as pleasant as Advance has been. Thanks!
---
Nicolette P.
11/24/07

Everyone is great, friendly and organized. I love going to Dr. Maz and seeing everyon at Advance Dental Care.
---
Denise R.
10/9/07
Dr Maz and staff really care about their patients. They take excellent care of us. I would not go anywhere else.
---
Paul J.
09/18/2007
I am very satisfied with the way I am treated at Advance Dental Care.
---
Donna D. (Sedation Patient)
09/29/07
Dear Dr. Maz,
I am writing to thank you for giving me the best dental experience I've had to date. As you were so keenly aware, I was one of those patients absolutely terrified of visiting the dentist. I did not even want to have someone looking in my mouth much less touching anything in there! Because of that fear I neglected to take care of my mouth and needed extensive work done to correct that neglect.
From my first visit both you went out of your way to make me feel as comfortable as possible. When you spoke to me about the work that needed to be done and offered the suggestion of sedation, I was thrilled the option was open to me.
The night before my appointment you called to calm my fears and make sure I took the first part of my medication. It made me feel like I was in the most capable hands. The office was quiet and I was asked to pick a movie to view and given the sedation medication. The movie wasn't on more than 15 minutes before I went to sleep. I felt nothing during the procedure and was able to go home and sleep the rest of the medication off. The day after my appointment, I felt fine-no medication hangover, no pain and no swelling. I have to tell you I was thoroughly amazed and delighted.
Thank you so much for the care, attentiveness, professional work and follow up you gave me. I would (and have!) recommended your office to anyone who has a fear of the dentist or just needs a referral to a new dentist that seems to care about the patient and not just the fee.
You're fabulous-keep up the good work!!
---
Lisa L.
08/18/07
The Zoom is excellent. It really whiten the teeth. The service is great at Advance Dental Care. Advance Dental care is very friendly, caring, and patient. I really enjoyed the experience.
---
Kerry L., (Age 5)
08/13/07
It was good and fun. It wasn't scary, and I got a goody bag! I hope I can come back again.

---
Melanie C.
7/28/07
Dr. G was simply amazing when she drilled and filled two cavities. I wasn't sure if I needed Novocain, but I was sure I didn't want Novocain shots. She reassured me that I didn't need it and the whole thing was over before I knew it. No pain whatsoever. I couldn't believe it. I am very happy with the whole experience.
---
Ross K.
7/28/07
Dr. G was very careful when drilling my cavity. Her work was also very thorough. My previous dentist left an untouched spot with my cavity. Dr. G did a much cleaner job which was verified with a comparison x-ray. Overall, I had a very positive experience. No pain, no discomfort.
---
Jamie K.
04/26/2007
Dear Dr. Maz,
I would like to take this opportunity to thank you and your staff for the exceptional care I have received during the past four months. When I first came to you in November, 2006, I was in need of extensive-and expensive-dental work. You took the time to sit with me and explain both my financial options as well as my treatment options and reassured me you would do everything you could to insure I received the treatment I needed, and you did.
Your entire staff, especially Dr. G, made my sometimes hours long visits extremely comfortable and explained everything that was being done from start to finish. She took the time on numerous occasions to call me at home to see how I was doing. While I am sure she, and you, have heard this over and over again, I was extremely fearful of going to the dentist which kept me from visiting the dentist regularly and resulted in advanced dental problems. At no time did you or any of your staff judge me and assured me that the only goal was a healthy mouth and I am happy to say four moths later that is exactly what I have! I am embarrassed now thinking of how afraid I was and thinking back on how painless and easy the treatment actually was. I am truly grateful.
While I am moving out of New Jersey and cannot continue my treatment with you, I have made sure to recommend you to my friends and family in the area. I wish all of you continued success and will be sure to stop in to say hello on my next visit back to New Jersey.
---
Eileen S.
5/17/07
From the moment I walked into the office I knew I was in good hands. The environment of the office feels like a spa. The staff is knowledgeable, helpful, and friendly. The doctors are extremely professional and their work is wonderful.

I had porcelain crowns done on my two front teeth. I had all the confidence that Dr. G. was the best person to do them, and I was absolutely right. I never felt better about my smile. I'm thankful that I found this practice.
---
C. B.
01/16/2007
In August of 2006 my former dentist advised me of a serious problem with my lower teeth. The dental office is located in Clifton, NJ, I live in Ramsey, NJ. So, the long drive is inconvenient for prolonged dental visits.
Through an interesting flyer received in the mail I learned of Advance Dental Care, located minutes away from Ramsey. The flyer offered a complimentary visit. I visited the office, was greeted by Dr.Maz and Dr. Giordano, and was impressed with totally up-to-date furnishings, equipment, amenities, i.e. individual video monitors and computers in the treatment rooms. Based on the good impression from my visit, I made an appointment for a consultation.
Dr Maz and Dr. Giordano confirmed the diagnosis of my former dentist, and the two lady doctors presented a treatment plan on my first appointment, very time-effective!
Dr. Giordano has performed all necessary procedures in my case with the utmost efficiency, consideration and understanding. At all times I felt I was in the best of care; Dr. Giordano is obviously familiar with all the latest procedures in dentistry, and I am the grateful beneficiary. She is very patient with my many questions and concerns, and has my comfort in mind at all times while in her care.
I wish to highly commend Dr. Giordano for her efficient care of my dental needs, and also recommend Advance Dental Care, and the entire staff, to anyone in need of great dental professions.
---
Philip S.
12/12/06
I was amazed at the results that I got from Advanced Dental Care. The staff and doctors were great and the end result was more than I could have hoped for.
---
Patricia M.
12/12/2006
You were recommended to me by ..... I haven't been to the dentist for years because I was so fearful. My husband and I came in for a tour of the office and were made to feel at home. Your staff was wonderful. I began my treatment plan with Dr. G and couldn't believe how caring and sensitive everyone was. You offered us so any options. You made us aware of payment plans available to us and never pressured us to make an immediate decision on anything you offered us. Most of all, you eased my fears, you can't imagine how much that meant to me. Thank you so much.
---
Russell K.
10/12/06
Not having been to dentist in a few years I was apprehensive coming to Advanced Dental Care. These concerns were quickly erased. The staff is very professional and friendly. Never would I believe I would say, 'It was a day in the park seeing the friendly faces,' and going through the procedures that were required.

---
Vince M.
11/28/06
"Good service from all Team. I have used lots of other Dental care places, have not been happy at all. This has caused me to never go to the dentist at some point. P.S Advance Dental Care Team is the Best of the rest.
---
Anna G.
11/29/06
The difference in the color of my teeth was remarkable! They went from Sunny Yellow to Pearly White. I wish I was getting married again for the first time.
---
Nicole P.
12/9/06
My teeth are the whitest they have been since I was a little girl. Can't you take off twenty years now from my age? I'm looking 'hot' again!
---
Nancy B. (Sedation Patient)
10/08/2006
Dear Dr. Maz,
I just wanted to tell you about the wonderful experience I had with Advance Dental Care.
I was one of the biggest cowards about going to the dentist and some how I mustered up the courage to call your office for an appointment. Little did I ever think that I would be given an appointment that same day? That alone showed me how you understood what it took for me to make that initial call.
When I arrived butterflies and all I was taken immediately into your office and not made to sit there wondering what kind of torture you had in store for me. The dental technician introduced me to your staff and gave me a tour of your office. So far so good I thought. Then I was seated in the chair of doom. Not being to the dentist in so many years I was embarrassed and afraid about what I was going to find out and what you would think of me. Not only was your dental technician caring and compassionate she was also very understanding and sympathetic to my fears.
After my evaluation excuse me my painless evaluation Dr. Maz took me into the consultation room and gave me the bad news. Again you were compassionate and understanding and sympathetic to my fears. We discussed what was found during my evaluation and the plan of treatment. And that fact that it could be done in one appointment under sedation was just amazing to me. All that work in one appointment, this just keeps getting better. You even went as far as getting approvals from my insurance so when I left your office I knew financially how this would affect me.
My appointment for the sedation dentistry was made for the following week. Both Dr Maz and Dr. G made yourselves available to call, about any fears or questions I had prior to my appointment again just so caring and understanding.
Today is the big day and I'm just not as anxious as I thought I would be. You may think it was the Valium the night before. I think it was because I trusted you and Dr G. you understood my fears. I picked out a movie and the next thing I remember is waking up and it was done. I couldn't believe it.
I thought it was 1 hour later and it was yes six hours. Dr. G a special
thank you for such a great job. I left your office and slept for the rest of the day and awoke the next morning with hardly any discomfort. For the first time in years I was able to look at my mouth. Not only did my teeth look so much better but also my mouth felt so much healthier. All in one day.
Going to the dentist was one of my biggest fears and thanks to you, Dr.G. and your staff that fear no longer exists. You have had a big impact on my life and I will be forever be grateful to all of you.
With sincere gratitude,
---
Karen T . ( Sedation Patient )
July 2006
I had the sedation dentistry done on June 10th and am pleased to say that it went extremely well, even better than I thought it was going to go. Everyone at Advance Dental Care was very supportive and understanding to my fears but now I am more comfortable coming to see the dentist than I ever thought I would be. This office truly has a caring staff!!
---
Brian C.
8/30/06
I am pleased to take this opportunity to share my personal dental experiences provided by the staff of Advanced Dental Care.
As a client since opening, I have been provided comprehensive exams, routine check-ups, cleanings, modern treatment for cavities and early stages of periodontal disease, which, thankfully, was easily and effectively reversed before any more serious diseases had set-in. My oral health care is always a priority and treated with the utmost concern for my personal comfort and well-being.
Prior to any treatment, the prognosis is clearly explained along with the recommended procedure to appropriately treat each condition. Any questions I may have are listened to intently and immediately addressed to my satisfaction. And whether I am treated by Dr. Maz, Dr. Giordano, or Donna, the office hygienist, my comfort is always assured, and I am always completely satisfied with the oral health care, treatment results and continued personal attention that I receive.
The ADC office is welcoming and exceptionally clean with state-of-the-art equipment and technology. Joann and Priscilla kindly greet each visit with friendly, personal attention and coordinate my oral health care coverage and appointments to suit my changing needs.
Though I admittedly don't look forward to a dental procedure, I actually look forward to visiting the staff of Advanced Dental Care. Really. So now I am pleased to take this opportunity to thank each ADC staff member for making every effort to attend to my oral health needs while always providing courteous and friendly attention.
---
Robert H.
8/29/06
"Last year I switched to Advanced Dental Care because of their greater insurance coverage and I am so glad that I did! The office and all the equipment are brand new state of the art, as are the techniques and procedures. The doctors and staff are friendly, reassuring, and most importantly very knowledgeable. I actually look forward to my visits knowing I'm in good hands and can watch my favorite movie, Finding Nemo, while in the chair."
---
Stanley D.
8/29/06
"My experience with dentists before coming here was not enjoyable. As a matter of fact any excuse not to go was good enough. But they are caring and very personable and something that I don't mind doing. I would recommend this office to anyone and I have. P.S. I was the very 1st patient and I'm still coming back."
---
Arlene N.
"Dr. G has done a wonderful job in making me happy to smile again! Her warm bedside manner and professionalism put me at ease in her chair immediately. Thank you!"
---
Tom K.
8/16/06
"I'm glad we found Advance Dental Care to be truly 'painless!' We found the teams here to offer great advice and not recommend over treatment. The whole family will be patients of Advance (Dental Care) from now on."
---
Ian B.
8/1/06
"After three weeks I feel have a new mouth! Previously, my teeth hurt and bled when I brushed. Now, my mouth feels fresh and clean. The staff is exceptional, friendly, helpful, and instructive. So much better than my previous dentist!"
---
Christopher M.
8/1/06
"Very friendly. Pleasant experience. Will recommend to friends and family. Receptionists make for a warm environment."
---
Kristin G.
7/31/06
"My experience at Advance Dental Care was absolutely the best dentist experience that I've had yet. Everyone on the Advance Dental Care team was super sweet, personable, funny, and genuine! I don't hate the dentist anymore, Thanks to Advance Dental Care!"
---
7/21/06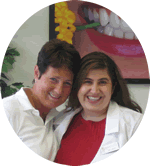 "I was very apprehensive about changing dentists. I met with Dr. Maz and the staff and my fears were appeased. They were all very friendly and understanding. I had extensive dental work done and was confident in their ability to do the best job. Thank you to Dr. Maz and her great staff for all the support and caring they showed to me."
---

Dolores D. 7/15/06
"The staff is very friendly and professional. I am getting over my fear of the dentist thanks to them."
---
Elizabeth H. 5/13/06 "My fear of dentists is finally over. Dr. Maz and her staff are gentle, caring and have the skills and knowledge that all dentists should have. Advance Dental Care couldn't be a better name for her business. I was extremely impressed by the technology she uses that no other dentist I have been to has. Plus the flat screen TVs and the selection of DVD's are a huge bonus!! I was so happy with my visits that I also sent my mother, who was equally satisfied and happy with her results. If you don't live in the area, Advance Dental Care is worth the trip."

---
Timothy W.


"What do you get by adding 10 years of dental neglect?
+ 3 visits at Advance Dental Care + dental expertise + friendly environment + compassion + care = ***WOW***, I can smile again! Thank you Dr. Maz and your entire staff."